ਅਨਾਜ
Anāja; Punjabi (Cereal/grain)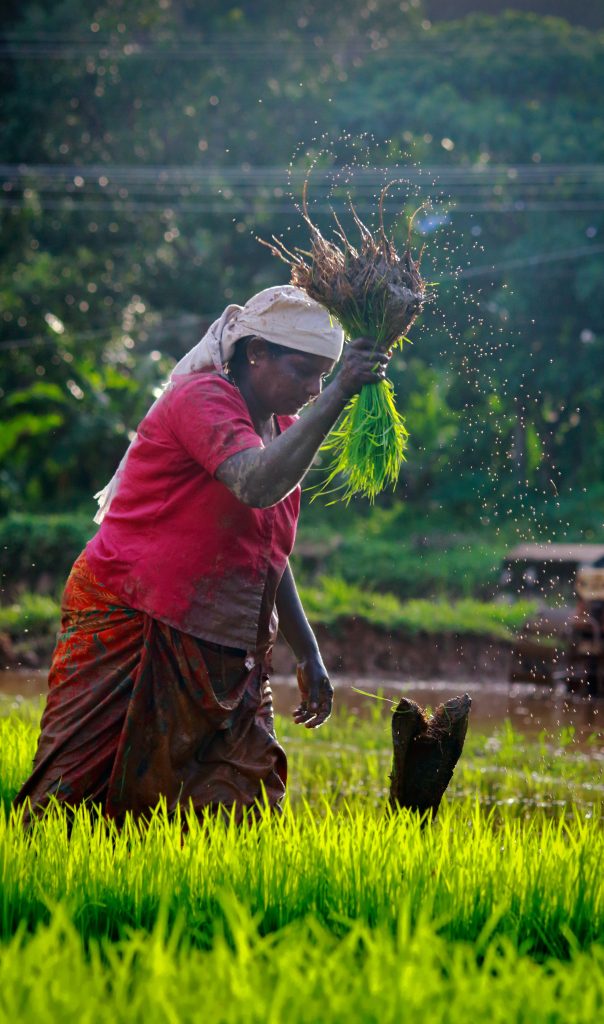 Photos: Nandhu Kumar/Unsplash
We are passing through a period of transition. As the Southwest monsoon takes leave from the Indian subcontinent, the kharif harvest sets in. The crop, especially rice, is associated with abundance. India is estimated to have produced a record 127.93 million tonnes of rice in 2021-22. That it is the grain of choice for a newborn's annaprashan is testimony to its cultural cachet. 
Rice is a staple not only for people in India, but also for much of the world's population. It is among the three most cultivated grains in the world (the other two being maize and wheat). And it requires plentiful water to grow in. It is estimated that upto one-third of the world's developed freshwater resources are used to irrigate rice. One glance at where the world's food goes and how much we need tells us that our food systems and diets are far from being beacons of sustainability. We hear that there are alternatives, and perhaps the spotlight on millets in the coming year (2023 is the International Year of the Millets) will see us shift from high water footprint foods. 
On the subject of footprints, we've been adding to ours. The team has been on the move throughout October. We participated in a gathering by the VartaLeap Coalition, which focuses on issues of youth. We conversed about climate and local livelihoods as a cross-cutting theme as opposed to these being thematic interventions. At the agri startup conclave in New Delhi, we met several organisations in the waste-to-wealth vertical who are looking for partners to collaborate with. We brainstormed with a network of grassroots organisations in Bhubaneshwar and found ourselves stirred at a conservation workshop in Mysore. We were also a part of a collective effort to set the vision of a Public Library of Data. FES, Fields of View, CSEI & CommonGround were a part of it too.  Sameer was invited to talk about the localisation of the economy from a climate lens.   
The festive season got us thinking about the environmental impact of sending and receiving corporate gift boxes. We are channelling our effort, energy and money into supporting a cause instead. We urge you too to consider taking the No-Corporate-Gift-Box Pledge. 
From the Community
Saahas surveyed 64 scrap dealers in Yadgir and Kalburgi districts in Karnataka in order to understand what kind of dry waste finds value in the market and can be potential avenues of income for solid waste management workers. The team also got a glimpse of the challenge at hand in both the districts based on responses from a household survey of 1,745 houses: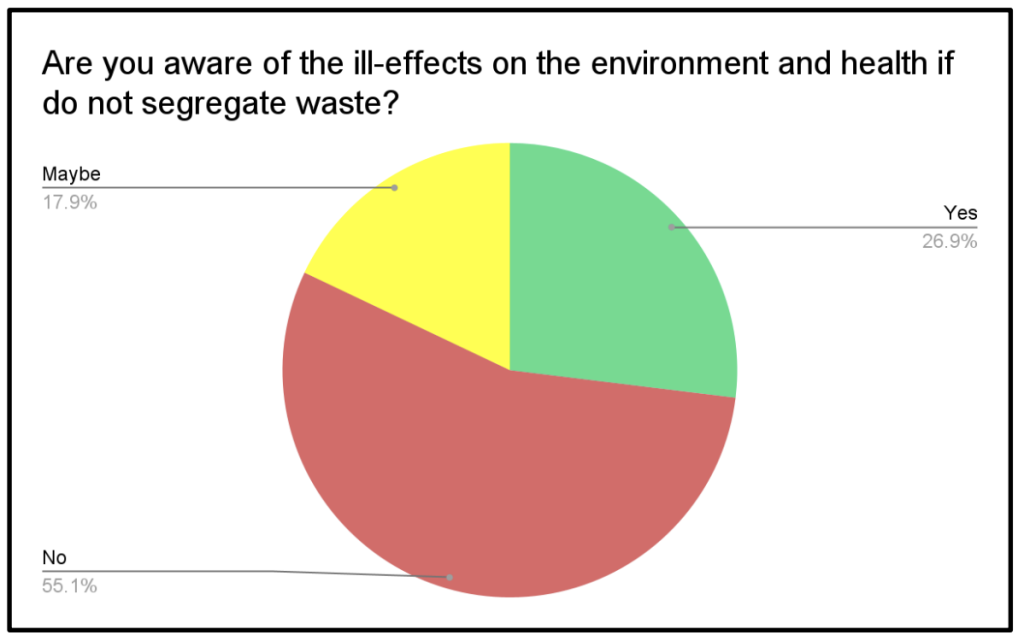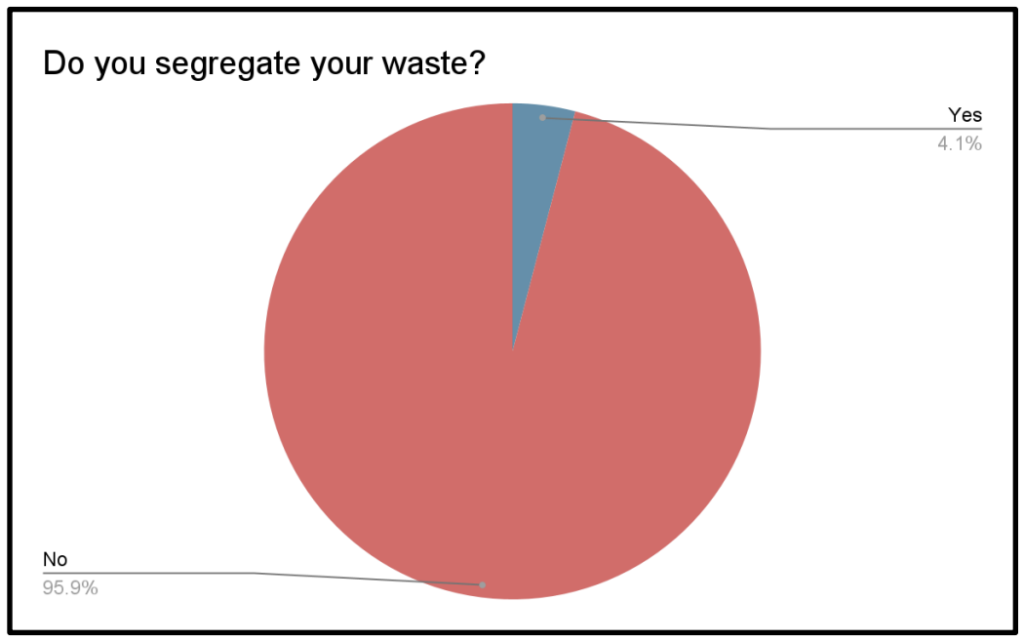 Source: Saahas
The Center for Environment Concerns has been recognised for its irrigation innovation, and also received on-campus validation by ICAR Krishi Vigyan Kendra in Andhra Pradesh. Co-created with farmers, the System of Water for Agriculture Rejuvenation or SWAR reduces applied water per kilogram of produce by 60 to 70%, tackles plant moisture stress, promotes an ecosystem for biologically richer soil and rations water in the summer to help mature trees recoup. A portable moisture probe or embedded sensors give moisture data on the phone to plan the quantum of irrigation and schedule to save water and avoid root diseases. SWAR is adopted for horticulture crops of fruit, forestry, vegetables and flowers by farmers facing severe groundwater shortage. 
Media partners The Morning Context, Citizen Matters and PARI reported on a range of subjects that raise questions about approaches to addressing environmental and climate challenges: Should a blue flag certification for a beach come at the expense of livelihoods of fisherfolk; The struggle to phase out coal in Delhi-NCR; A marine national park is pushing out 'swimming' camels in Kutch.
Technology for Wildlife Foundation has been making a lot of friends. The team has been collaborating with the Scuirid Lab at IISER-Tirupati as well as with IISER-Bhopal. With the Scuirid Lab, TfW conducted high-altitude UAV mapping missions in Ladakh to assess whether UAVs can effectively map the habitat and population distribution of marmots and pikas. With IISER-Bhopal, the team is working on the use of computer vision for wildlife detection in UAV imagery and video. In addition, the maps that TfW created for the Goa Foundation, which depict the proposed highway expansion through Mollem National Park in Goa, have been submitted in the Supreme Court. More updates here.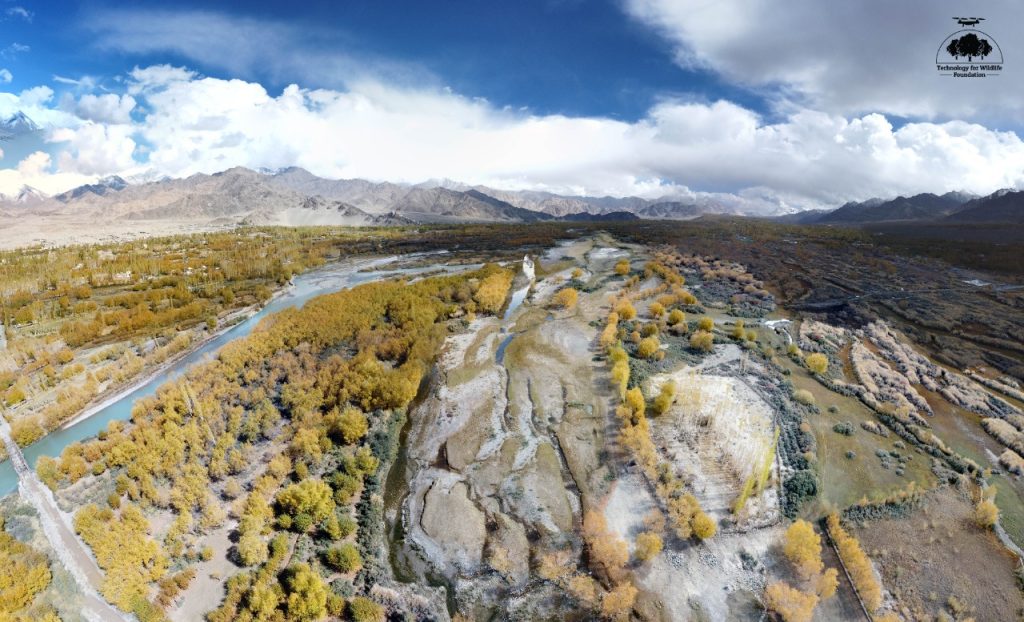 Source: TfW
Noticeboard
Why do we think of wilderness as a natural landscape devoid of people? Why do all national parks in the UK, and many in Europe, have people living in them, but not in the ones in Africa and much of Asia? What is the difference between 'bushmeat' and 'game'? This guide to decolonize language in conservation has answers that will make you pause.
The CoExistence Fund of the British Asian Trust is inviting proposals from organisations in India for three types of grants: Large grants (£100,000 – £150,000), Medium grants (£50,000 – £100,000) and Small grants (£10,000 – £50,000). Apply before 11 November 2022. 
Citizens are asking Mumbai's civic body to share information from its GIS tree mapping census, reports Mongabay.
This graphic series by Orijit Sen, Vidyun Sabhaney and Harsho Mohan Chattoraj, in collaboration with Rosa Luxemburg Stiftung, dives into the complexities of India's food and agriculture systems. 
India's first slender loris sanctuary is set to come up in Tamil Nadu's Karur and Dindigul districts.
Watch Vidhi Centre for Legal Policy's session about the Reserve Bank of India's discussion paper on Climate Risk and Sustainable Finance
Slam Out Loud is hiring for several positions including for curriculum and outreach managers, program associates and a creative producer. Details here. 
Remember the water cycle we learnt about in school? A completely new diagram now depicts how human water use affects where water is stored, how it moves, and how clean it is.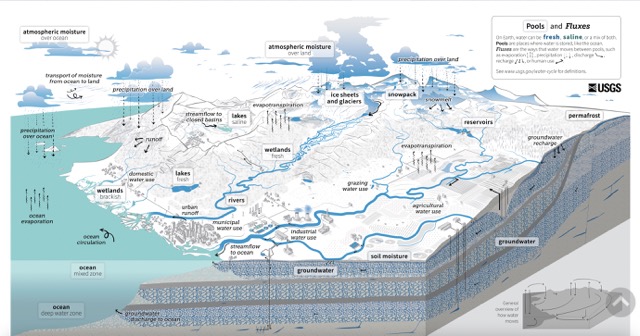 Early Bird hosts online events on bird and nature education in the 3rd week of every month. Register if you are interested in upcoming events.
Development Data Lab has released open village and town maps, assembled from a variety of public sources, for all of India. Find them at the top link here: https://www.devdatalab.org/shrug_download/shrug_select 
The Living Museum is an ode to urban biodiversity, featuring nuggets of information on the behaviour and ecology of plants, animals and insects in Indian cities! The book is created by Anisha Jayadevan, Ishika Ramakrishna, Manini Bansal and Janhavi Rajan, and illustrated by Babakiki.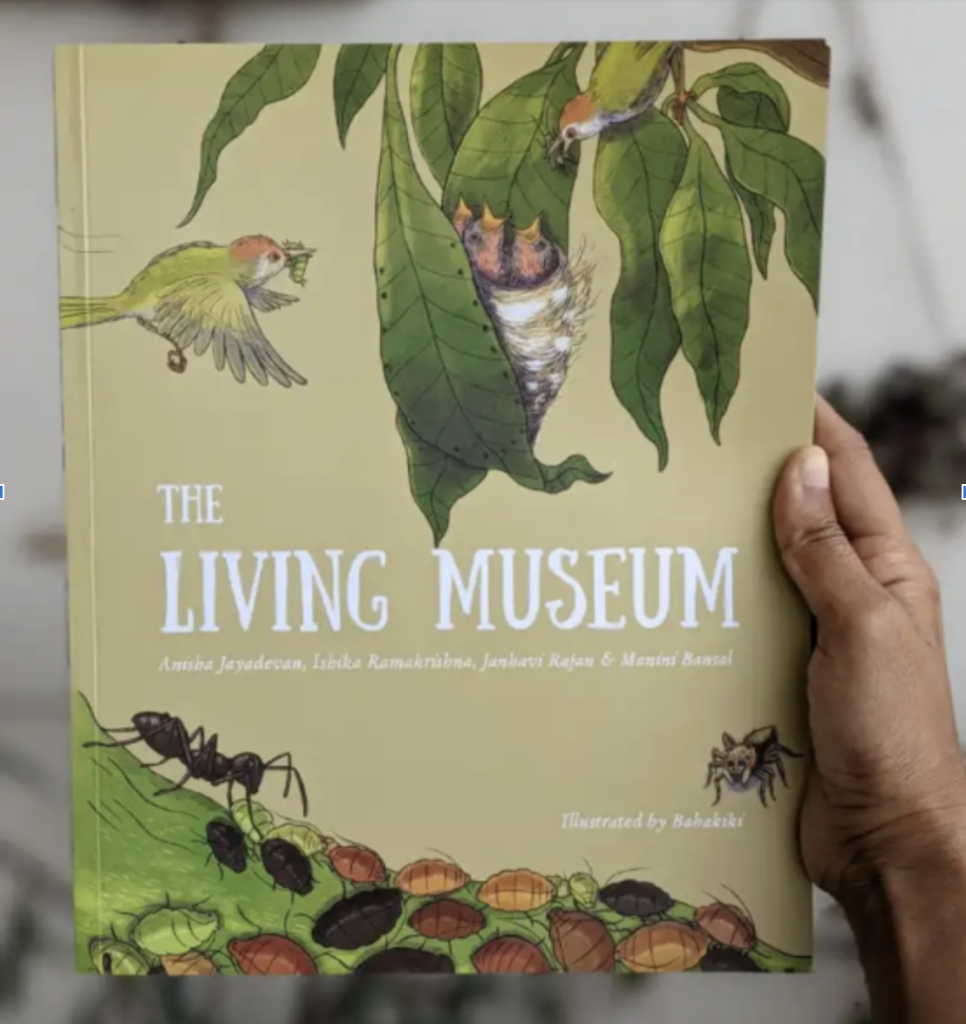 The American state of Alaska cancelled its crab harvest season after a billion snow crabs suddenly 'disappeared'. A thread on who (or what) killed the Alaskan crabs.
Climate finance/Adaptation Fund: Around $230 million of $356 million, or 65%, that was pledged at last year's COP26 is yet to materialise, reports CarbonCopy.
Check out COP27 Climate Hub for daily live broadcasts as the Egyptian resort town of Sharm El Sheikh, and Coca Cola, host COP27 from 6th to 18th November. 
Parting Shot
We all have a part to play. Maybe this quiz can help you decide yours. 
Until next time, may your roads be auspicious, śubhāste panthānaḥ santu
-Team Rainmatter Foundation