शहरी पारिस्थितिकी
(Shaharee paaristhitikee, Hindi) Urban ecology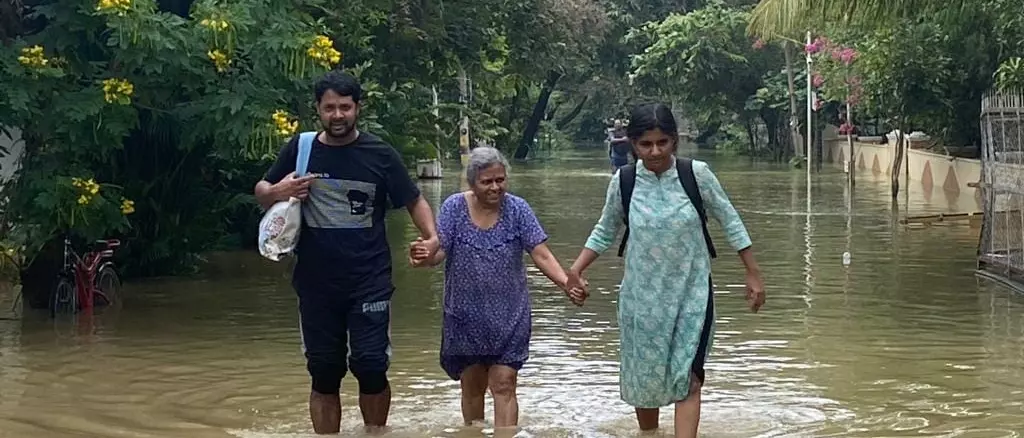 Rainbow Drive layout in Bangalore was one of the flood-affected areas this August and September. Photo by KP Singh via Citizen Matters
Water has been the cornerstone of civilization. Cities have sprawled themselves into existence along river banks and sea coasts for thousands of years. Over time, we've choked up lakes and wetlands, poured concrete on streams and covered up wells. Our concrete ambitions are now past the boundaries of urban ecology.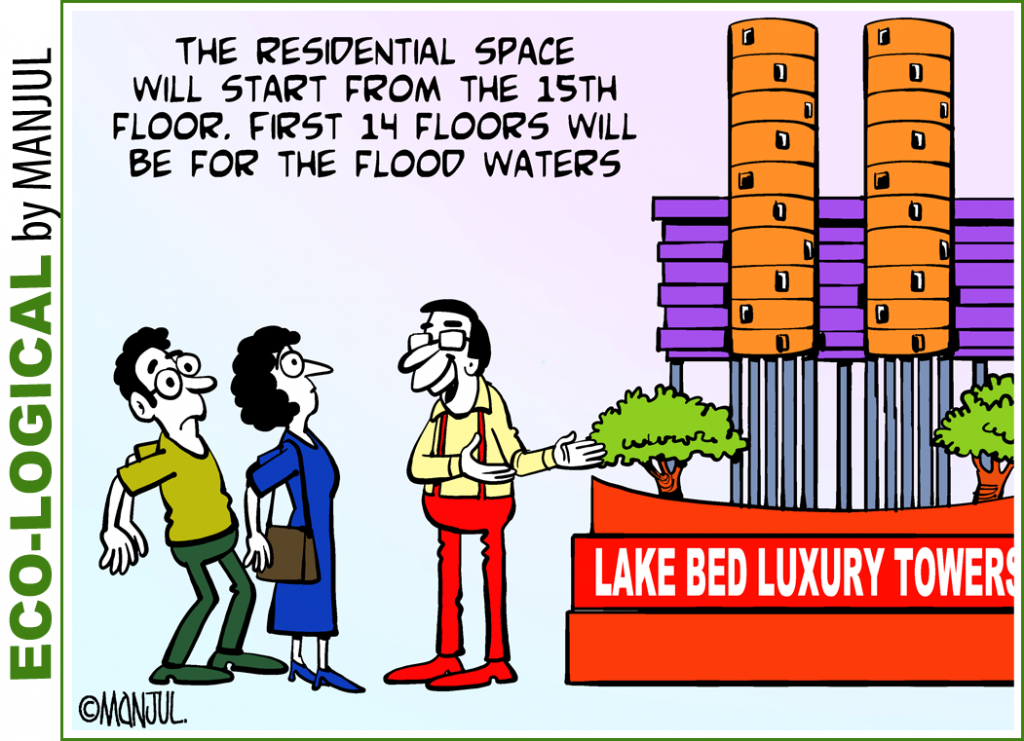 (First published in ET Prime)
So when the rain gods feel like a generous download, city after Indian city goes down under. Just this past month, large parts of Bengaluru and Gurgaon were flooded. The loss due to the flood in Bangalore, by one estimate, amounted to Rs 225crore (losses arising out of damage to premium cars was estimated to be Rs10crore). The (financial and other) losses hold many lessons, if we are willing to learn. An obvious one is to better understand how water moves through cities.
Among the many things we learnt in the month of September was the notion of a non-violent economy: a collective reimagination of our economy by integrating it with local, place-based ecology. This was possible because of the efforts of PV Rajagopal, Jill Carr-Harris and Rann Singh Parmar, of the Jai Jagat International Movement, who held an Ahimsa Santhai in Madurai, Tamil Nadu, between the 22nd and 26th. Nearly 10,000 people attended the santhai, including personalities such as former prime minister of Bhutan Jigmi Thinley, Tamil Nadu's finance minister PTR Palanivel Thiyagarajan and Gandhian Krishnammal Jagannathan. Watch a glimpse of the event here and read more here. 
Before visiting Madurai, we were in Jodhpur for the launch of the Ecological Restoration Alliance. We met researchers, who represented the underrepresented – forests and the open natural ecosystems – and folks who work with communities for restoration while being true to the communities' needs and traditions. We also met people who linked restoration and the ecosystem with geology and with genetics, and who took us on amazing journeys both in the conference sessions and on field trips. Most of us learned about biocrusts for the first time, and about natural ecosystems that exist in places other than our own geographies. The ERA represents a hope for a realised need to protect what is left of nature, and work together to claw back more space for natural ecosystems. On a related note, our restoration initiative got its own website. Check out all that is happening at a place we call 'Elephants by the Lake'.
The Rainmatter network now includes the Tech4Good Community, CSTEP and Saahas. 
From the Community
Slam Out Loud's Project Avaza trains teachers to implement about 20 hours of arts based education in their classrooms with elements of gender equity and climate action in government schools in Punjab. The team plans to conduct a two-day, non-residential teacher training as well as begin program assessments and the first online learning circle for teachers. The work from this program will impact 4,000 children across the state.
CSEI participated in the World Water Week 2022, and wrote about four key learnings in order to understand how enhanced ecosystem services can be valued, financed and scaled. 
Punarchith's team has been engaging with the Soliga community of BR Hills in Karnataka to boost intergenerational knowledge transfer. The Soliga youth have created their YouTube channel to document this knowledge via short videos. Punarchith's team also shared learnings from their attempt to bioremediate a degraded site and restore soil health for pulses in Chamarajanagar district.
450,000 tonnes
Is the amount of plastic waste that the European Union sent to Turkey in 2020. The country is the single largest recipient of EU's plastic waste. The exposure to toxic fumes and harmful chemicals during the recycling process puts workers and residents at risk of developing life-long health conditions, including cancer and reproductive system harms, documents Human Rights Watch. 
Noticeboard
Ecological Wealth: A handy guide to help you make bio enzyme cleaners. Start with the detergent and go all the way to pet and car wash solutions. Do let us know if there is something missing that you'd like to include in the guide ([email protected]).
The Nature Conservation Foundation marks its 25th year. Be sure to get a copy of At the Feet of Living Things, a book that documents 25 years of wildlife research and conservation in India by NCF's scientists and researchers.
Raza Kazmi's Twitter thread on the rhino's name in Ho adivasi language is a fascinating read at the intersection of language and colonialism. His earlier thread, on natural history lessons from the movie Zanjeer, is also a must-read.
Corporate veil: Shell's director's could face personal liability for failing to meet court-mandated emission's targets even as the oil giant is arguing that their consumers are the ones responsible for the climate disaster.
This repository of over 30 bio-inputs can help farmers practice natural farming. The manual is created by the National Coalition for Natural Farming with support from the India Climate Collaborative and Edelgive Foundation.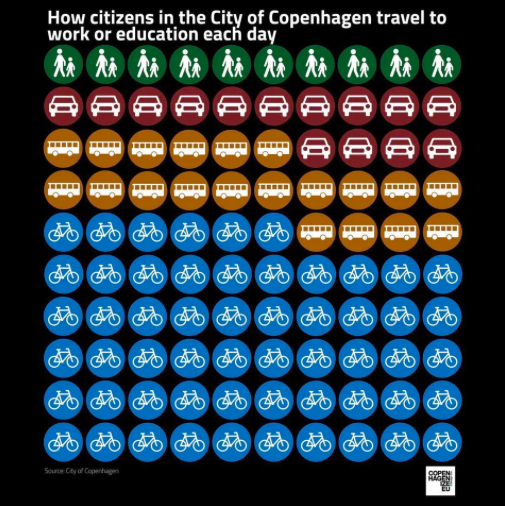 Source: Brent Toderian via Twitter
Listen to 99% Invisible's episode on the Rights of Rice and Future of Nature about the importance of wild rice in Ojibwe cultures, and how the grain has become a plaintiff in a much-followed legal case.
Veditum is looking to organise screenings for its documentary, MovingUpstream: Ganga, in Bengaluru in end-October or early-November. Mail Siddharth ([email protected]) if you can help host the screening or have leads for spaces.
Parting Shot
Roger Federer bid a tearful adieu to the world of tennis in September. Even if you are not into tennis, David Foster Wallace's 2006 essay on Roger Federer as Religious Experience is worth a leisurely read. You can even close your eyes, and listen to it. 
Until next time, may your roads be auspicious, śubhāste panthānaḥ santu
-Team Rainmatter Foundation