বানপানী 
(Bānapānī, Assamese) Flood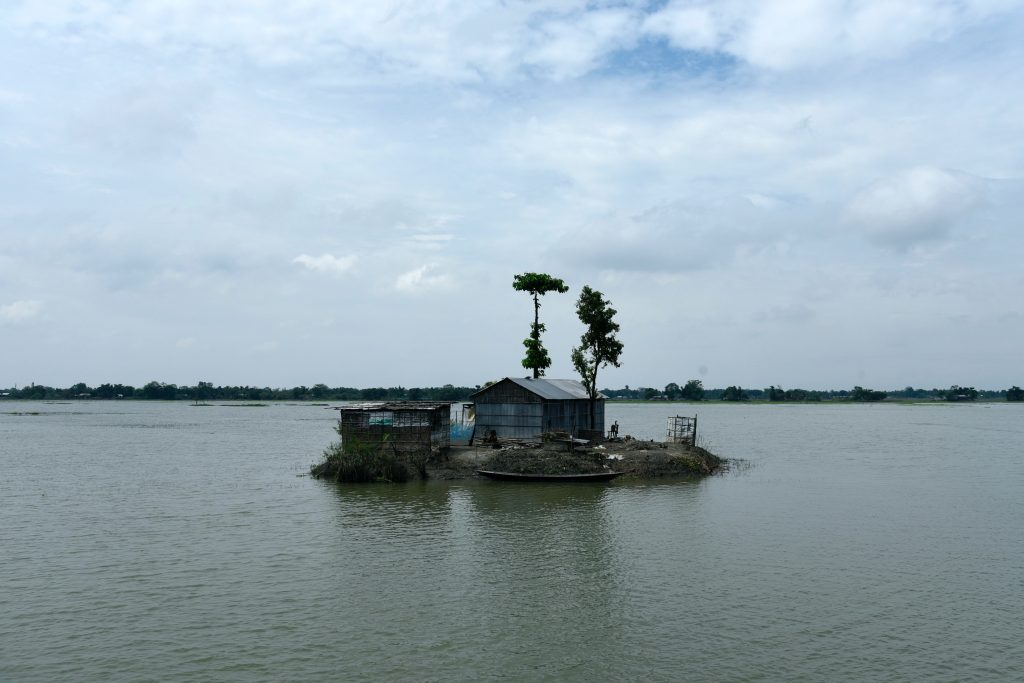 Photo by David Talukdar/Unsplash
In the words of the Adi people, it is a river "that flows through our heart," chronicles Aarti Kumar-Rao in an intimate and enlightening essay (which you can also listen to). The river, one of the longest in the world, changes course and washes away villages in the state of Assam every year. This year, the state has witnessed two devastating flood events. Singer Khagen Sanyasi lyrically alludes to its destructive power: 
"Mad wind of a mad river,
your madness didn't go away until now… didn't go away until now.
Nobody has ever found happiness by living along your banks." 
His is among the many songs of lament – documented by Chandrani Sinha – about the river, which takes many names: the Yarlung Tsangpo, the Siang/Dihang or the Brahmaputra. It's not just the Brahmaputra though. Given the spectre of climate change, a river by any other name, could be just as calamitous.  
There've been several developments at the Rainmatter Foundation in the last few months. We've arrived at a lens or guiding principles to benchmark efforts and actions. The lens has two sets of dimensions: the first is the way in which climate change is framed i.e. carbon, emissions, waste & pollution and vulnerability. The other includes biodiversity, the commons, livelihoods, health & nutrition and income & equity. The hope is to see climate action account for both sets of dimensions.
We have also been immersed in a collective endeavour to kick-start a digital knowledge commons platform. It seeks to be a repository of environmental data and tools from diverse sources such as grassroots organisations, academia as well as government and administrative departments. The platform hopes to offer information and insights to enable users to undertake participatory environmental action. Learn more about this effort here. Write to knowledgecommons@rainmatter.org if you'd like to talk.
We roped in Jana USP in order to understand the ecological aspects of city building. Several urbanism practitioners, architects and academics spoke about the need for low-energy and carbon-neutral buildings, using site-specific materials, challenges in recycling construction waste debris and wastewater recycling as well as reimagining the urban commons. In another learning event, folks from Technology for Wildlife, Blue Sky Analytics and Parisar spoke about relying on tech tools for conservation practice. Besides, CSEI/ATREE and P Srinivas, better known as Soil Vasu, hosted a workshop on farmer-led approaches to assessing soil health.  
Also, the Rainmatter circle is now bigger with the addition of one teammate, Vikas Hosoor, and the inclusion of Veditum and Hume Centre for Ecology and Wildlife Biology.
From the community

Farmers for Forests has planted close to 100,000 trees as part of their reforestation & afforestation program since December 2019. The team is hoping to plant  300,000 trees across 750 acres of land in this financial year. In their experience, they've observed that seeds sowed in raised germination beds have a much higher germination rate at 32% compared to seeds sowed directly in sapling bags at 19%. Reach out ([email protected]) if you can help the team understand why this is the case. The team recently switched to using mulch bricks made from sugarcane waste as a way to deal with the wild growth of Congress or carrot grass (Parthenium hysterophorus) at their plantation sites in Maharashtra. These mulch bricks prevent weeds from forming, prevent soil moisture evaporation and turn into natural fertiliser upon decomposing for our saplings. Farmers for Forests has also collaborated with Climes to allow individuals to offset their carbon footprint from events like weddings or conferences, as well as the flights they take. 
Centre for Wildlife Studies expanded their Wild Surakshe program to Kerala, hosting the first workshop at GP Nallepilly, Palakkad (Parambikulam Wildlife Sanctuary) in June. The Wild Surakshe team was also invited  by the Maharashtra Forest Department to deliver sessions on Zoonotic Diseases and Human First Aid for promoted foresters. 
Punarchith has been documenting the impact of environmental degradation and the impact of the changing climate in Karnataka's Chamarajanagar district. Their team and volunteers, including Ganesh, Ratheesh Pischarody, Shreekanth Rao, Dheeraj Joshi and Vinay Kumar, put together this video, which shows the trend in rainfall and temperature as well as the state of water bodies, the groundwater and forests in the region. The Punarchith team wants to engage with the district and state administration to address climate related stresses. They are also keen on accessing data related to health conditions (linked to periodic outbreaks of epidemics and undiagnosed fevers) but have not been able to find reliable data sources for this. Reach out ([email protected]) if you can assist them in any of these efforts.
Did you know
12%
of India's emissions come from the steel industry. For every tonne of steel, we release close to 1.85 tonnes of CO2 into the atmosphere. The Energy and Resources Institute (TERI) noted that CO2 emissions from steel production are likely to soar 3.5 times in the next 30 years. 
Noticeboard
Forest Street Consultants has created Comms Compass, a free, Do-It-Yourself guide to enable non-profits to streamline their marketing and communications functions. Download and do send the team feedback ([email protected]). Spread the word for good karma points
Mongabay reports that farmers in Assam's Sivasagar district are planting lemon tree fences to keep elephants away. 
A paper on the lifetime cost of driving a car in Germany concludes that motorists underestimate the full private costs of car ownership, while policy makers and planners underestimate social costs.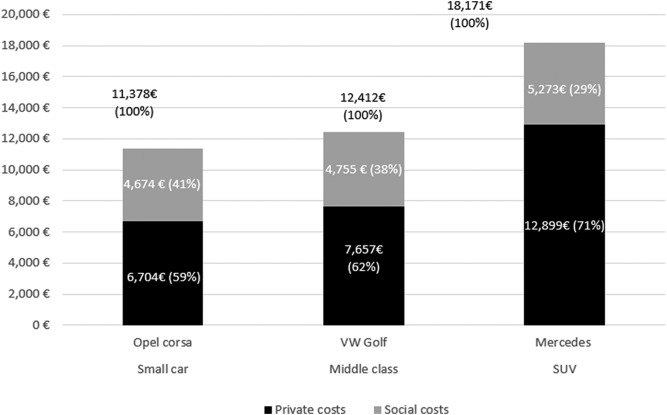 Do our Parliamentarians talk about climate change? About 0.3% of all the unique Parliament Questions asked in a 20-year period till 2019 were related to climate change, reveals a study. 
Chile's draft of a new constitution seeks to safeguard the rights of the Indigeneous people, the environment and of nature.  
Veditum wants to screen its documentary, Moving Upstream, in schools, colleges and community spaces. Write to [email protected] if you can help. 
Jobs: Veditum wants an environmental accountability project. Apply before 31 July 2022. Farmers for Forests is hiring for multiple positions, including for operations and field associates. Click here for details. Slam Out Loud is in need of associates, managers and senior managers. Apply here.
The Nature Conservancy India (TNC), the Foundation for Ecological Society (FES) and Ooloi Labs are seeking feedback on a national vision document for prioritising conservation of freshwater ecosystems. The document summary is here. Send feedback to Roshni ([email protected]) or Akshay ([email protected]).
Download the latest version of the SERPENT app. Not only does it have a reference guide for 200 snake species found in India, but it also offers information on the nearest hospitals for snakebite treatment. Be prepared for this emergency situation. And double karma points if you spread the word among vulnerable communities.  
Is home still home when the weather changes, asks writer Lina Tran. 
Energy Swaraj Foundation is offering a free course on energy literacy. The 5-hour course will explain how to avoid and minimise energy usage, how to become carbon neutral, clear misconceptions around solar energy and offer ways to adopt solar energy solutions. 
कुमाऊँ के पक्षी is an aural treat and wonderful way to learn about the avian diversity of Kumaon.   
Parting shot
A Logarithmic Map of the Entire Observable Universe 
Until next time, may your roads be auspicious, śubhāste panthānaḥ santu
-Team Rainmatter Foundation