हिमनदी ताल
(Himanadī tāla, Nepali; Glacial lake)
Greetings!
Mountainscapes can be otherworldly – the weather is unpredictable and one never knows what the next bend might lead to: a valley, a stream, a forest or a wall of rocky cliffs. The higher one goes, the more magnificent the mysteries: snowy mountains host glaciers, which give way to ethereal, glistening water bodies that sustain and nourish lives. These glacial lakes are now a cause of foreboding, especially in the Himalayas,  home to more than 2,000 glacial lakes. Many are at risk of breaching their boundaries and causing flash floods downstream in what is called a Glacial Lake Outburst Flood or GLOF. This is what occurred at the South Lhonak lake in Sikkim in early October. Watch this video to see how this flooded the Teesta river, washed away bridges, decimated the state's biggest hydropower project (1200MW Teesta III dam), buried entire towns and killed dozens.
October at the Rainmatter Foundation felt like it passed by too quickly. The team dispersed in different directions – participating in several events, doing field visits, relocating to a new city, completing the first ever triathlon and travelling to new horizons. At Janaagraha's Annual Urban Conclave (more on this shortly), one of our founding-directors, Kailash Nadh, shared how his experience of climate grief as a teenager has shaped his life, including the decision to not have kids, and how baby steps such as segregating waste at Zerodha eventually led to a deeper commitment to climate action i.e. seeding the Rainmatter Foundation.
Speaking of waste segregation at the workplace, we've learnt that a low-waste or a zero-waste office space is not about spending more money on facility management services. Rather, it is about making a commitment and then taking small steps to that goal. Check out Saahas' visual, step-by-step guide that we launched at the WeWork Sustainability Summit in October. The icing on the cake: it has a handy list of alternatives and contacts for vendors.
This past month, we also had several discussions on the subject of conservation and restoration. Over the years, with the interest in tackling climate change gaining momentum, the focus has been on tree plantations – from mono-cultures to Miyawaki forests. While these efforts might not be called ecological restoration, they can in some cases assist degraded lands. Oftentimes these interventions cause more harm than good. For example, planting up a savannah grassland with trees can cause all sorts of ecological and social problems. Some that we have noticed include wild species such as blackbuck losing their grassland habitat and pastoral communities no longer being able to provide grazing pastures for their flocks.
Ecological restoration is when restoration practitioners assist natural processes to heal a degraded landscape. The focus is on allowing nature to lead the way, with some critical interventions to help the process. Degraded lands can either take a very long time to recover or not recover without intervention. At the Foundation, we are keen to tackle climate change and to contribute to the restoration of ecosystems, while keeping nature and communities at the centre. Our focus in the past few months has been to engage and work with partners who are aligned with these principles.
From the Community
Janaagraha hosted its Annual Conclave on Shaping India's Urban Agenda, a two-day event that saw discussions around alternative finance mechanisms for cities, the architecture of civic institutions, a round-table on climate action in cities and the launch of the Annual Survey of India's City-Systems. The report examines funding available to cities, urbanisation trends, legislation and reforms, challenges faced by urban local bodies and offers a 10-point framework for delivering a better quality of life.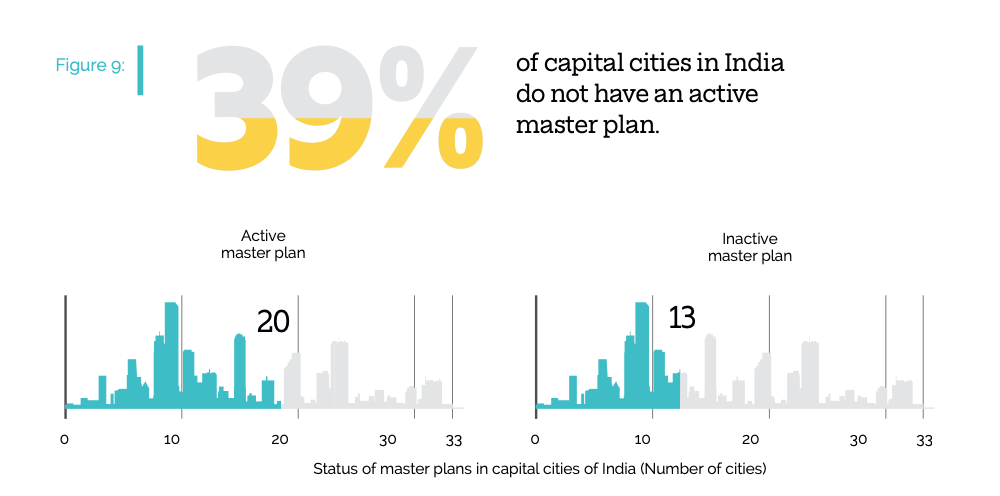 Waste Warriors has completed 10 years of managing waste in the Corbett Tiger Reserve (CTR). The decade-long journey has been represented in a comic book. As of today, 24 Paryavaran Sakhis take ownership of waste management in their villages in and around CTR and earn through the collection of user fees and sale of recyclable waste. On a separate note, when Waste Warriors' CEO Vishal travelled to the United States in October, he "tried to collect almost all the (dry) waste I generated from the time I left home, reached New York, attending multiple events, and reached back home in Dehradun. Every time I travel, and most of my team travels, we try to carry our own waste with us and bring it back, so we can send it to an end destination for processing that we know and can trust." Read this post to see how much dry waste he returned home with.
WASSAN launched the Millet Mentor initiative along with multiple partners to support entrepreneurs in the millet value chain. This fills a critical gap since millet processing faces multiple challenges including technical, market and service related. The Millet Mentor program includes operational guidance, machine selection, vendor liaisoning, on-site support, credit linkages, business mentoring, and much more. Fill out this form if you (or someone else you know) need assistance with millet processing and value-addition. Spread the word for good karma… and know that switching to millets is a form of climate action!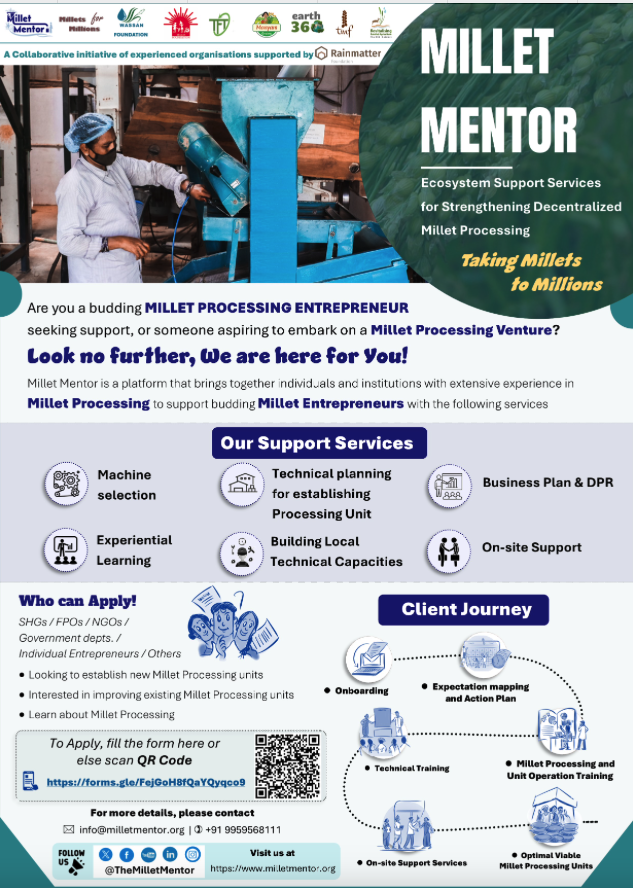 CSTEP roped in musician and singer Vasu Dixit, stand-up comedian Sundeep Rao, singer Anoushka Maskey among others to kick-off the eARTh Initiative. This is a long-term effort to engage with artists to trigger climate-positive behaviour change among citizens. The eARTh Initiative will include an artist collective to mentor young artists and encourage climate art and a climate fellowship for students to enable them to create solution-oriented artistic narratives around climate change. Watch the launch and the performances here.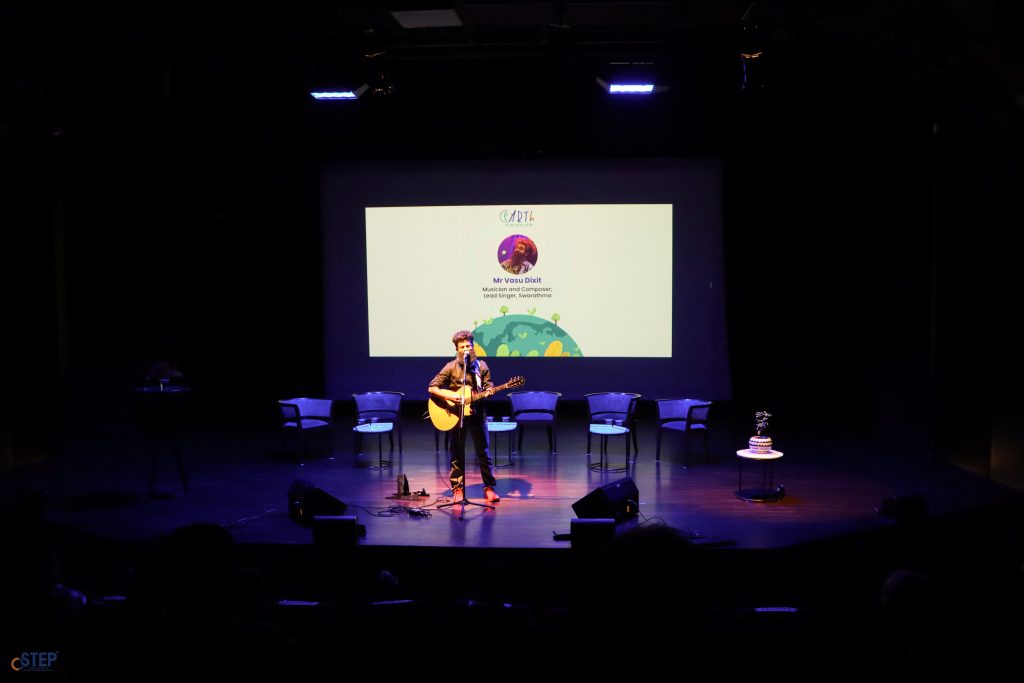 Head to Grove to know more about everything that's brewing in the community, and while there, do check out this directory of sustainability services!
Noticeboard
Take the No Corporate Gift Box Pledge if you haven't already, and spread the word (for more good karma points).
Have you noticed how almost everything has a review or a rating these days, and yet there is no guidance for how sustainable our restaurants are? Well, Sustainable Eateries is a crowd-sourced platform for eco-friendly restaurants and eateries around the globe. Refer to this the next time you are ordering-in. Better still, do a review-cum-audit to add to the platform!
Opportunities: The Locavore is in need of someone with a culinary background and cooking experience to lead their Millet Cooking Lab for the Millet Revival Project. Details and application information here. Saahas is looking to hire three people for their efforts in Majuli, Assam. Position information and other details here. CEEW is recruiting for various positions including Programme Associate, Energy Transitions, Research Analyst, Sustainable Food Systems and Programme Lead, Centre for Energy Finance among others. Apply for the PRIME-Sauramandala Rural Entrepreneurship Fellowship. PRIME Fellows and local PRIME Associates will be placed in remote blocks of Meghalaya, where they will actively promote rural entrepreneurship. Application deadline: 15th November. More information here.
Spend 30 minutes listening to this podcast about what whale culture can teach us, and if deep listening might get us to learn to coexist respectfully in kinship with these guardians of the deep.
The Antarctic region has reported the first confirmed cases of bird flu. The avian influenza outbreak was first reported in brown skuas on Bird Island in South Georgia and has since spread to mammals in the region.
Joydeep Gupta writes about Saleemul Haq, who brought global attention to the need to to pay for the loss and damage that people suffer owing to the impacts of climate change. Raza Kazmi pays a tribute to Anne Wright, a fierce and trailblazing champion of wildlife and conservation efforts in India.
Requiem for a dying tree by philanthropist Rohini Nilekani is a poignant piece! We'd have smarter cities if urban planning efforts started accounting for trees.. perhaps this is why the state of Haryana is offering a pension for old trees now!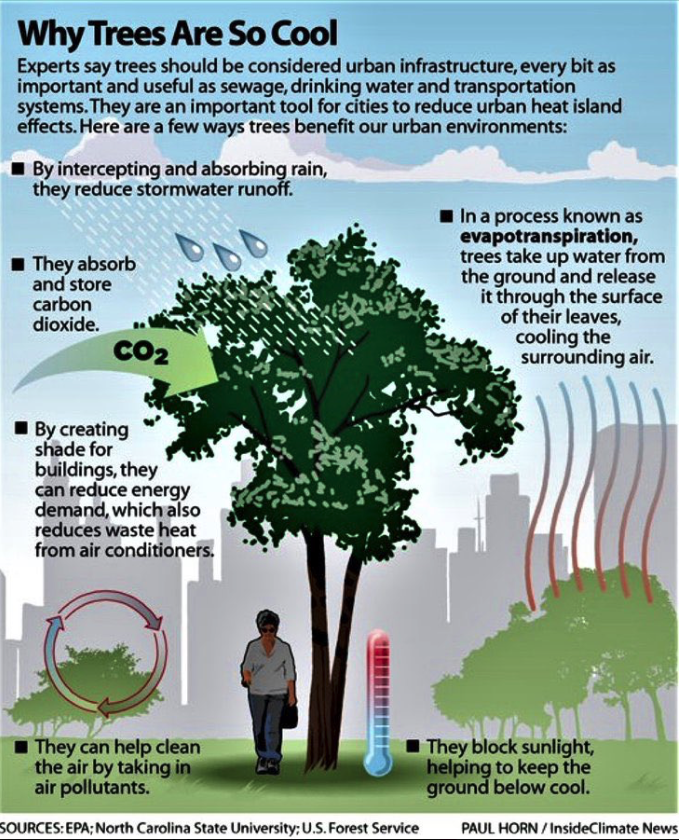 Ever wonder how the carbon credit market works? CSE and Down to Earth spoke to project developers, traders, verifier bodies, farmers, rural households, activists, journalists, local leaders, and NGOs and pored over hundreds of project records for months. Their findings are documented in Discredited: Does the Voluntary Carbon Market Benefit People and Climate in India? On the other side of the globe, the New Yorker features a similar report: The Great Cash-for-Carbon Hustle.
The fourth edition of All Living Things Environmental Film Festival (ALT EFF) will showcase 62 climate stories at more than 45 locations across the country from 1-10 December. You can watch these in-person at community screenings or stream them online in a watch free or pay-as-you-feel model. Watch the festival trailer and head  here for screening details.
Head over to a touch of Dutch to your street if you need inputs for what your neighbourhood street could look like.
Parting Shot
Think of Others by Palestinian author and poet Mahmoud Darwish (1941-2008) is as much about conflict and strife as it is about those whom climate violence and injustice impacts the most; translated from the original Arabic by Mohammed Shaheen.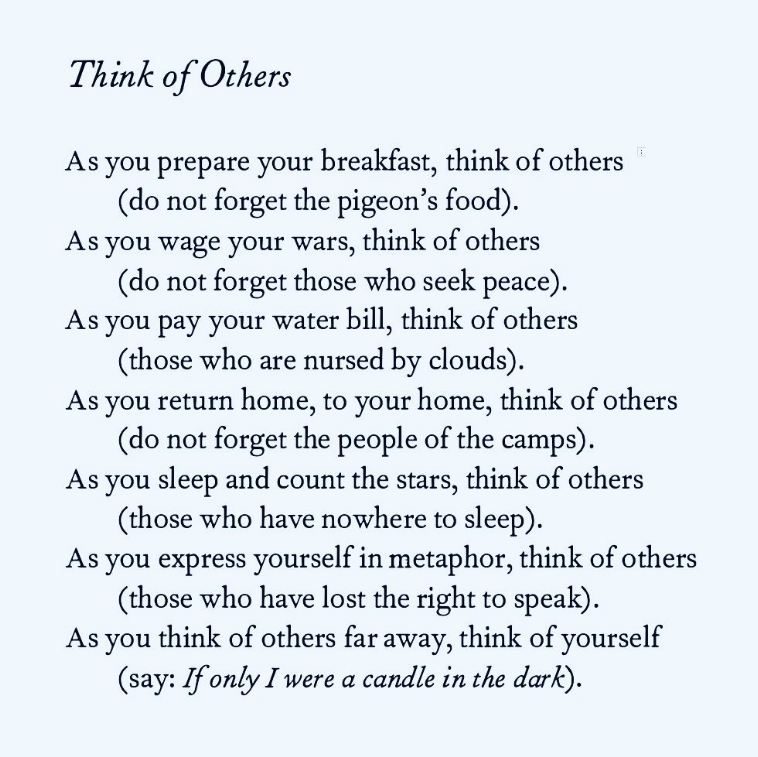 Until next time, may your roads be auspicious, śubhāste panthānaḥ santu
Team Rainmatter Foundation